Porcelain Is More Versatile Than You Know
on July 24, 2018
No Comments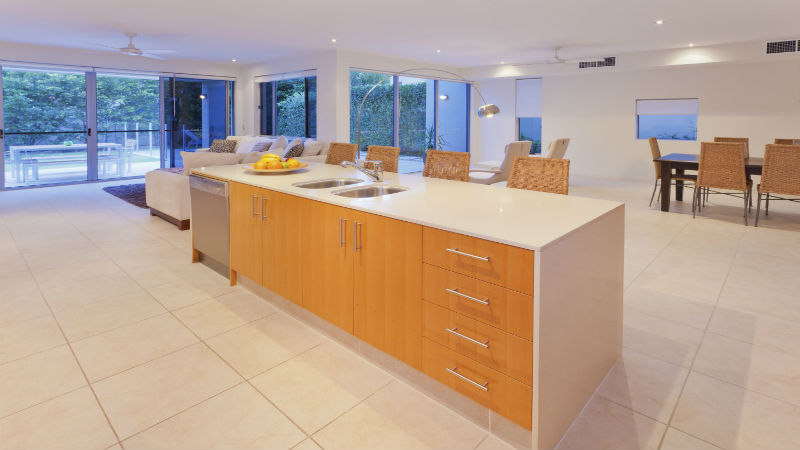 When people think of porcelain they tend to think of its use in the manufacturing of toilets. In reality porcelain is a wonderful medium to use for your countertops, shower walls and flooring. Porcelain is tough, durable, beautiful and easy to maintain. This means it is a perfect fit for almost any room in your home.
What Is Porcelain Tile?
Unlike ceramic tile Porcelain is made from a denser clay and fired at a higher temperature. This gives it the ability to stand up to scratches and stains better than traditional ceramics. The clay that is used in its manufacturing is more purified of imperfections which offers a better-quality product. While other types of ceramics and porcelain are both fired in a kiln, porcelain offers more options when it comes to its design.
Porcelain Is Incredible When Used as Flooring
Not only does it provide you with a beautiful looking floor but one that will look good for years with very little maintenance. Porcelain stands up well when installed as flooring in high traffic areas of the home. Another benefit to porcelain is that it can be manufactured to look like natural stone but at a much more affordable price.
Porcelain Clean Up Is a Breeze
When it comes to keeping your porcelain looking good it is often as simple as just wiping it down with a damp cloth. You only need a little water to make even the dingiest of porcelain flooring shine bright like new. Should damage somehow occur to the flooring it is generally not very expensive to repair as it is as simple as replacing a reasonably priced tile. The same can't be said when damage occurs to natural stone.
If you would like to learn more about porcelain tile in San Francisco, please call 1-888-633-0669 and speak with one of the experts at Carmel Stone Imports.